Can I seriously please just bottle this kid up?!  He is the most scrumptious little thing I've ever laid my eyes on.  He is absolutely adorable!  We call him our Peter Pan boy.  He's so little and needy, and just doesn't seem to want to grow up.  I think he likes being the littlest.  Keaton is naturally pretty shy and doesn't say a whole lot.  His favorite thing is to be hugged and cuddled and carried around all day long.  Keaton is SO incredibly sweet and SO affectionate.  He reminds me of a little puppy.  He is so kind and gentle, but also can get pretty rambunctious and playful too!!
When Keaton is not cuddling up to his mommy or daddy, he's playing with his siblings!  He just loves to follow them around and be a part of whatever they are doing.  He likes to feel big and important around them and little and needy around his mommy and daddy.  Yep, he's probably totally playing us.  I am so convinced that Keaton didn't walk for the longest time because he thought that he started walking like everyone else, that we would stop carrying him around.  Well, rest assured, we still carry Keaton around practically everywhere he wants to go.  He's little, light weight, and pretty portable.  He was 2 1/4 when this picture was taken and only weighed 22.5 lbs. He's below the 5% but at least he's on the charts and is gaining weight little by little.  Yep, everything about him is little except for his heart.  Keaton indeed has a big heart and is always initiating hugs.
iPhone Pics: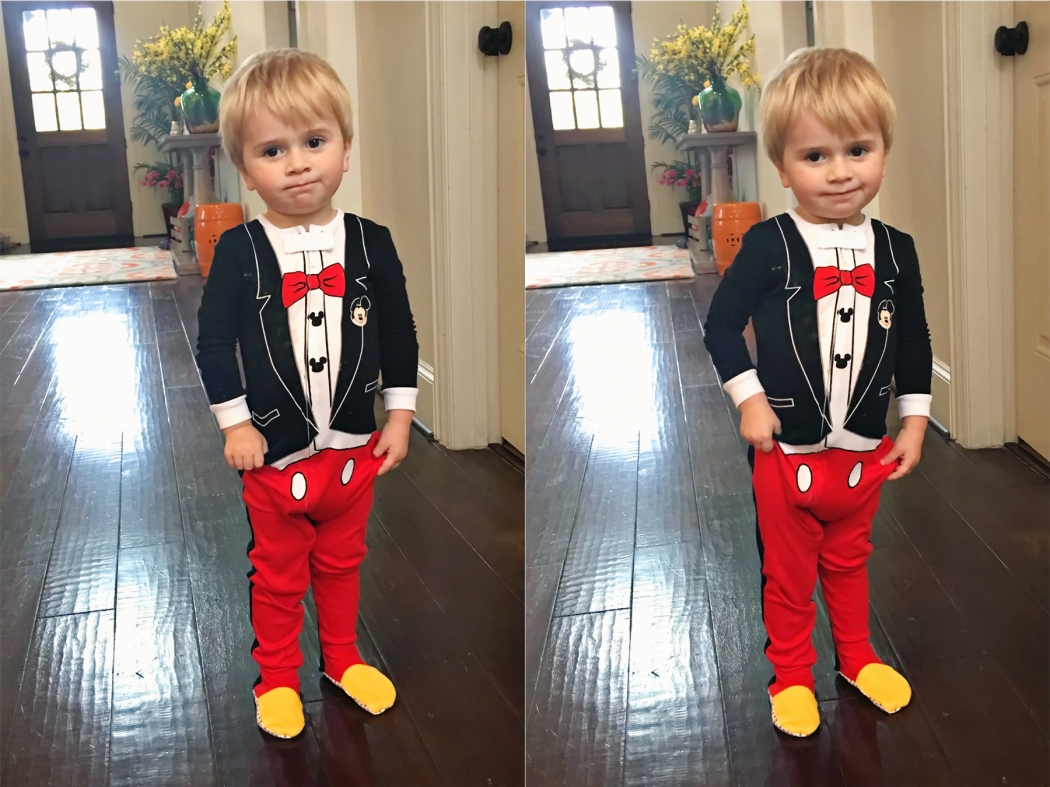 And oh boy do Keaton's siblings LOVE him to pieces!!  As much as Clint and I needed Keaton, his siblings made have needed him even more.  Colin loves his "bra-ba" to no end.  Colin will sometimes wake Keaton up early in the morning because he can't wait any longer to hug Keaton and love on him.  Keaton loves riding shotgun in Colin's Dodge Viper.  I can only imagine the fun the two of them are going to have once Colin can drive for real.  But for now they play and play and play.  Keaton loves to be outside and absolutely loves jumping on the trampoline with his siblings.  I love that Colin acts like a little father to Keaton and gives him gentle instruction, "No, Keaton. You need to wait until I open this for you.  Keaton, come here. Let me show how this works."
For Hayley, Keaton is her calming force.  Keaton adds a sense of peace that Hayley sometimes so desperately needs. When Hayley is angry Keaton is the only thing that can calm her down.  They love taking walks together up and down our street.  She is such a good older sister and loves her little brother so much.
Sydney cracks me up.  Whenever Sydney turns into "Sydney Stormcloud" she will literally despise every member of the family for absolutely no reason . . . except for Keaton.  Sydney will scream out in tears, "I don't like Mommy and Daddy!! I don't like Hayley!  I don't like Colin! I only like Keaton!"  "Why do you only like Keaton?" We'll ask. "Because he's cute."  Keaton always gets a free pass with Sydney.  She's not jealous or resentful of him; she just loves him!
I think I have a special attachment to Keaton because he almost didn't make it to our family.  We originally just wanted three kids and for the longest time were blissfully happy with three kids. I had my two girls and Clint had his boy. We changed our minds for a split second, and for that I will be eternally grateful.  I look at Keaton every day and think, what would I do if you had not made it to our family?  I had no idea what I was missing.  And when I think of the decision we almost made to not bring Keaton here, it rips me apart and I pull Keaton in tighter and hold him closer.  That little boy gets SO much love and affection.  We have morning cuddles, mid-morning cuddles, afternoon cuddles, nighttime cuddles, and sometimes middle of the night cuddles.  Keaton will occasionally wake up in the middle of the night and just want to cuddle.  I'm always up for a cuddle.